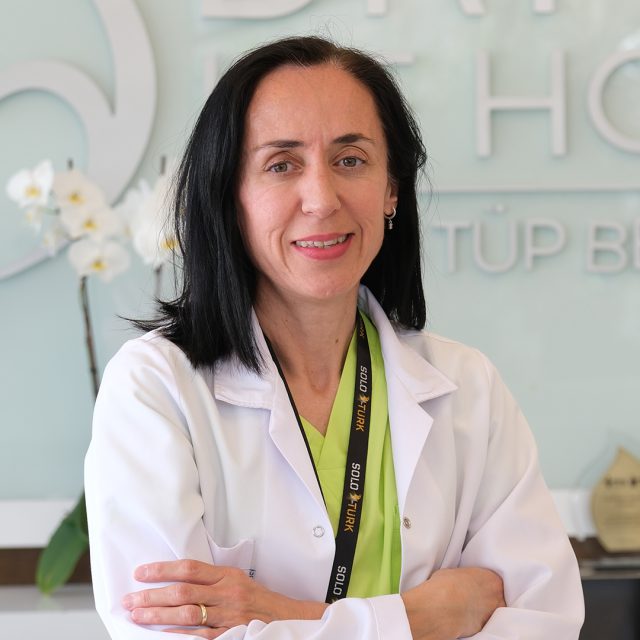 Op. Dr. Eylem Piacentini
Gynecology and Obstetrics / IVF Responsible Physician
Op. Dr. Eylem Piacentini, born in Karabük in 1975, graduated from Istanbul University Faculty of Medicine in 1998, and completed her specialization in Obstetrics and Gynecology at the same faculty in 2002.
After graduating, she participated in a healthcare assistance project organized by the Turkish Ministry of Foreign Affairs and served in Afghanistan between 2002 and 2003.
From 2003 to 2009, she worked as an Obstetrics and Gynecology Specialist at Istanbul Yıldıztabya Bilge Hospital. In 2009-2010, she received training in reproductive technology and ART at Istanbul Memorial Hospital and completed her certification in this field.
She worked at Istanbul Bahçelievler Medicana Hospital from 2010 to 2012.
From 2014 to 2016, she worked at Bahçeci Erbil IVF Center, and from 2018 to 2020, she worked at our center. Since 2022, Dr. Eylem Piacentini has been accepting patients at our center again.
Gynecology and Obstetrics /
IVF Responsible Physician
– Istanbul University Faculty of Medicine