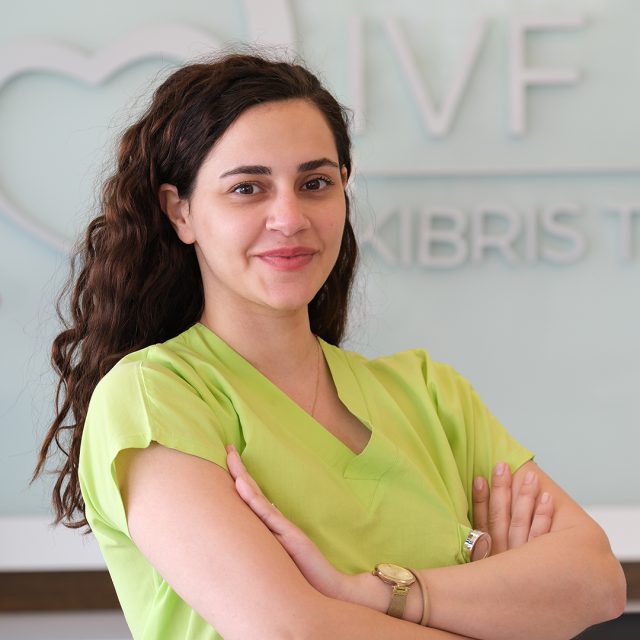 Afet Soykök
Clinical Embryologist Afet Soykök, born in Cyprus in 1996, completed her undergraduate studies in Molecular Biology and Genetics at Eastern Mediterranean University between 2014 and 2018. During this time, she completed internships at Bahçelievler Medicana Hospital, Dr. Halil İbrahim Tekin IVF Center, and Bahçeci IVF Center.
Later, in 2018-2019, she successfully obtained a master's degree in Reproductive Medicine from the University of Kent in the United Kingdom.
Since 2019, she has been working as an embryologist at our hospital.
She is also a member of ESHRE (European Society of Human Reproduction and Embryology).